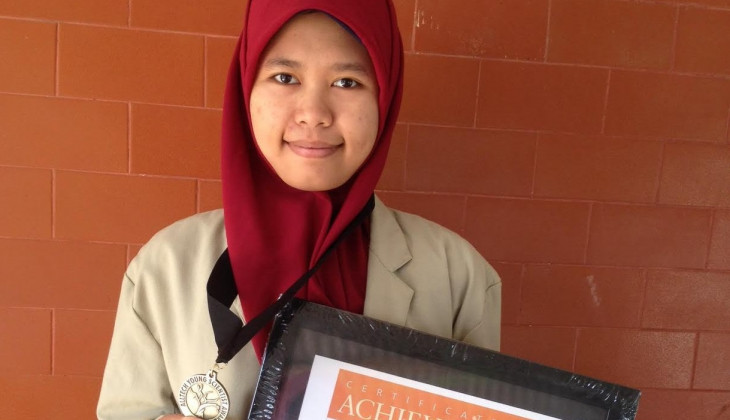 YOGYAKARTA – Who would have thought that the inexpensive tempeh enjoyed by Indonesian people can serve as chicken feed as well? Tempeh contains amino acid that can substitute synthetic amino acid gained from commercial feed. It also produces a lower level of fat in the chicken and higher protein without antibiotic residual contents.

Such was the results of research conducted by Irana Maya Praditya, student of Animal Sciences Universitas Gadjah Mada that has won the third place in the Alltech Young Scientist Competition Asia - Pacific region recently. Maya is entitled for a USD300 in prize and certificates. She was proud to be able to represent Indonesia in the world event.

"Alhamdulillah, I was happy and relieved, I had competed with other 2600 participants," said the girl born 23 years ago when met on UGM campus on Friday (31/7).

Maya did the research for one year to get the right feed for backyard chickens. It was difficult, however, to search for journals on this topic. She used up to 100 backyard chickens grouped in four categories, one being given normal feed, another feed with amino acid, still another with tempeh powder and the rest with tempeh powder added with amino acid.

Under the guidance of Asih Kurniawati, S.Pt., M.Si, and Ir. Chusnul Hanim, M.Si., the research produced the ideal feed ration for super backyard chickens. It showed that the tempeh powder can be a substitute for the superficial lysine amino acid and methionine.

"Tempeh contains full essential amino acid that can help the absorption of nutrients from the feed," she said.
Besides, the tempeh fermentation will produce digestive enzymes such as amylase, protease, and lipase that convert complex compound into simple compound, hence optimal absorption of the nutrients in the feed.

"The tempeh fermentation also produces antibiotic compound, thus the feed ration needs no more antibiotics," she said.
According to Maya, her research can be used as a reference for ration arrangement for super backyard chickens. Also for small famers amidst the increasing prices of commercial feeds and synthetic amino acid. For consumers, they will have a better taste of chicken which is also cheaper and healthier.