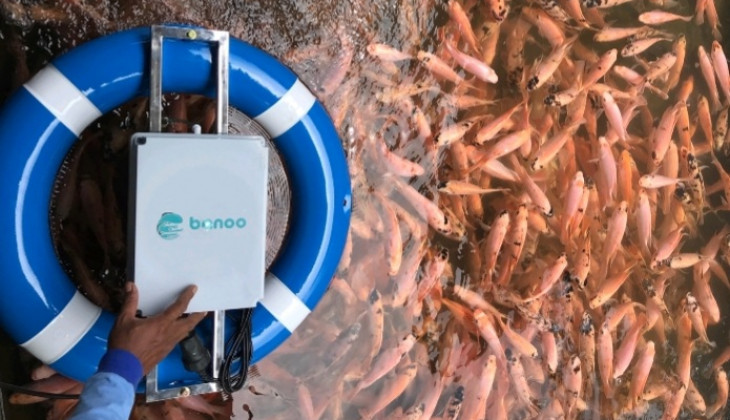 Banoo, an aquaculture startup founded by UGM alumni, has won the £15,000 top prize in the Imperial Enterprise Lab's pre-accelerator program WE Innovate.
The startup was created by five ex-students Azellia Alma Shafira (Management), Lakshita Aliva Zein (Fisheries), Muhammad Adlan Hawari (Electronics and Instrumentation), Fakhrudin Hary Santoso (Fisheries), and Fajar Sidik Abdullah Kelana (Mechanical Engineering).
Banoo CEO Shafira explained that her team developed affordable and integrated aquaculture technologies to help increase the productivity of fish farmers in Indonesia. Their main products are Fiskö and MycroFish.
Fiskö is an advanced modular, self-powered water quality sensor for measuring DO, temperature, and pH. MycroFish is an energy-efficient aerator that produces micro-sized bubbles to increase dissolved oxygen in the water and improve water quality. Higher DO will increase the metabolism and appetite of fish, thus making them healthier.
"With improved metabolism, fish will eat more so that less fish food will end up as waste at the bottom of the pond, and the wastewater becomes less damaging to the environment," said Shafira, who is currently pursuing an MSc at Imperial College Business School.
With their solar-powered system, Banoo hopes to reach more farmers in remote areas with limited electricity access. Their mobile app is also expected to facilitate pond monitoring and control, reducing the risk of loss due to delays in troubleshooting.
Author: Ika