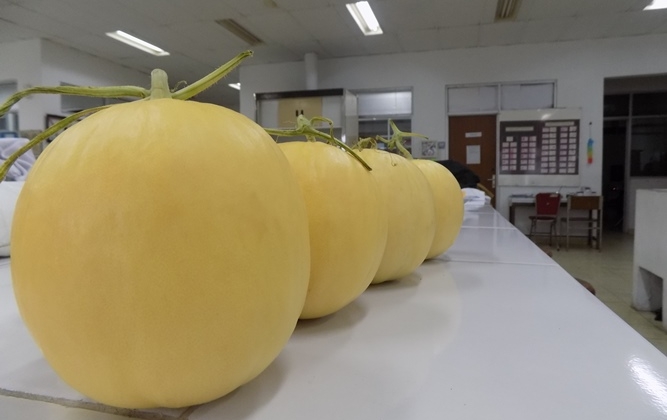 UGM has harvested apple melons from its Research, Education and Development Station in Berbah, Sleman regency, as well as in Porok beach in Gunungkidul regency. The melon that looks like an apple is sweet in taste and orange in colour. Dr. Budi Setiadi Daryono, M.Agr.Sc., the researcher, and team develop the melon that is funded by the Finance Ministry's education funding agency.

Budi Daryono said the fruit has been tested in several locations including Sleman, Kebumen, and Blitar. "Initially, we had predicted it to be free from rain as the rain can add to the factors that damage the fruit. Fortunately, the fruit endures the rain well," said Budi on Wednesday (6/5).

The small melon that weighs 300-800 grams will be developed to be one of fruit exports from Indonesia. Thus, Budi and his team work with several national and international companies as partners to produce the fruit in large scale.

The melon has beta carotene contents that are good for the eyes; it is also anti-cancer. It contains vitamin C and other minerals.